"MOVE THE NEEDLE!"
90-Day, One-to-One Personal Productivity Coaching Program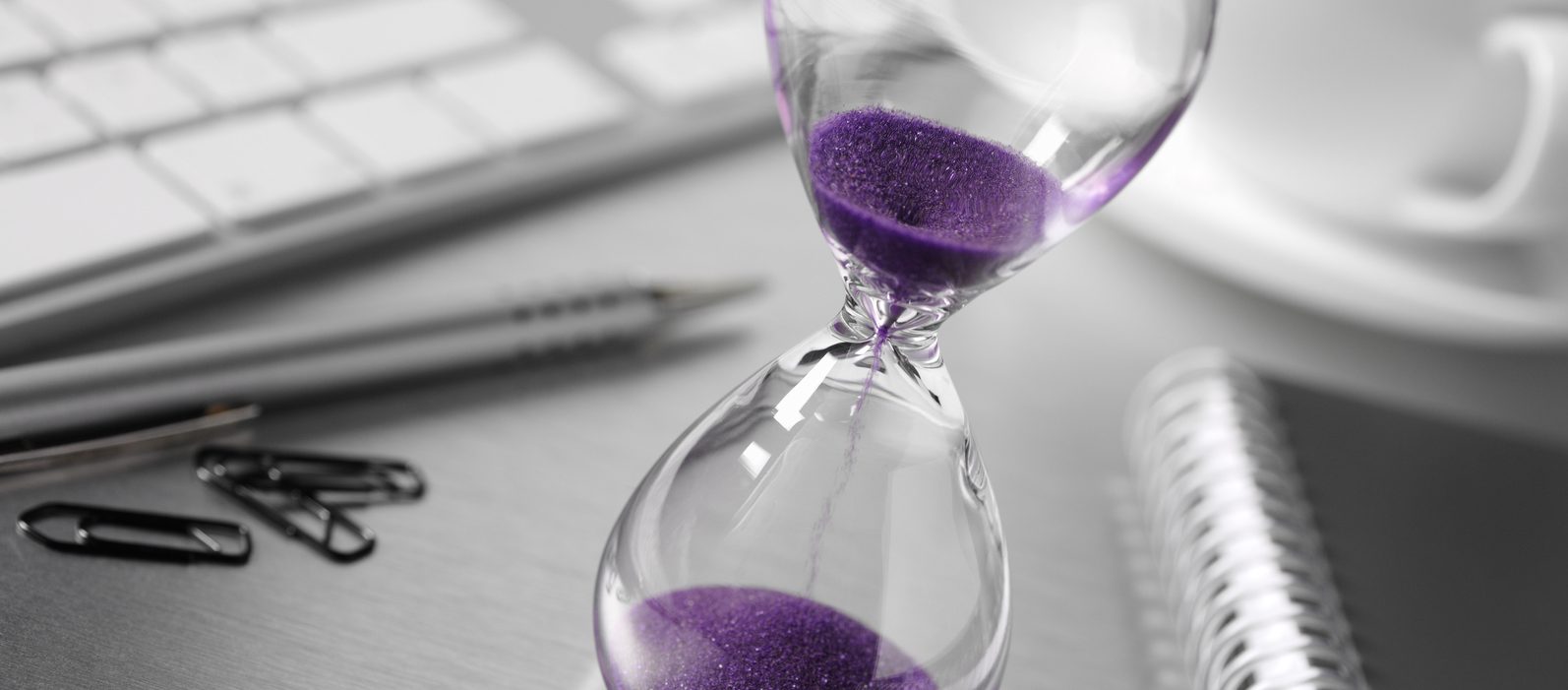 Times are tough! Are you struggling, more than ever, to make real progress each day?
…Maybe you've experienced a growth spurt in your business, and the systems and processes you had in place aren't working for you anymore.
You know there are ways to work smarter …but you're not sure what to do, or how to go about it?
…Perhaps you're not getting enough of your real work done because you want – or feel obligated – to help everyone else …but you're so behind and the workload keeps stacking up.
You're missing deadlines and opportunities, and your stress levels are on the rise.
…It could be that you know what to do, and possibly, even how to do it, but despite your best intentions of turning over a 'brand-new-productive-you' …you're still not taking action.
Like many, you've probably read several helpful tips articles, tried numerous time management and productivity hacks, downloaded some apps or even an online course …but nothing seems to stick long-term.
The worst part is …you're probably feeling down and berating yourself. You're so good at what you do, so why does this feel like such a struggle?
Here's part of it: 'time management' (really 'self-management') and being organized for productivity aren't skills that we're really taught in school. The good news is, they are just that …skills. And you can learn new ways and turn things around.
You just need a healthy combination of the right systems & processes, daily disciplines, and personal leadership habits …that support you and your unique circumstances.
Everyone operates differently, which is why getting one-to-one support, where everything we do is tailored to 'how you're wired', will make all the difference.
You also need a good dose of accountability to help you gain some traction and see you through as you develop and implement your new skills and habits.
That's where I can help you.
Working together, we'll close the gap between where you are, and where you want to be, in three short months.
Introducing…
"MOVE THE NEEDLE!" (90-day Coaching Program)
This comprehensive and sustainable program will not only help you develop and fine-tune new skills, but also keep you on track by incorporating your real-life, real-time tasks so productivity keeps ticking over. By the end of the program, you'll emerge feeling confident and proactive in how you navigate your twenty-four hours.
This program is for you if you are ready commit to make real changes. I'll do everything I can to help you achieve your goals, and I'll be there to support and cheerlead every step of the way …it's up to you, of course, to show up and do the work! 😉
Bring it on, you say?
​Program includes:
A series of twelve one-hour, one-to-one Zoom coaching calls, held once per week over twelve weeks.
Between the weekly Zoom sessions, there will be micro touch points throughout the week. Think of them as gentle nudges and reminders. This is to ensure you stay on track with action points, as well as to help you build momentum.
An in-depth assessment of your current commitments, habits and activities.
Getting clear on what you want to achieve, and what changes are needed to support your success.
A customized 'Success Schedule' to follow each week, created solely for you, to support you and your lifestyle.
A bespoke mix of tools, skills and techniques introduced during each session to develop your productivity prowess.
Practical application of real-time tasks and projects to help you build momentum and see results.
Extra support as needed.
Cory so impressed me, that after the workshop, I signed up to her mentoring programme, and it's been a huge success. Before I met her, my second business wasn't getting the time and attention it needed. With her help, I've been able to make fantastic progress (without killing myself with crazy hours). My business is booming, and now my husband and I even get to spend our evenings and weekends together – minus the laptop. My time and money spent with her has been one of the best business moves I've made yet. I can't recommend Cory enough if you're trying to really progress your business (or grow two!)

Dr Cath Spencer-Smith, Director- Private Practice Ninja Ltd, London, UK
Working together we will:
Revamp your time management skills so you're in the best position possible to make real progress each day.
Determine your unique goals, habits and energy cycles.
Create a customized structure to your day that supports you and your activities.
Identify and minimize your time stealers.
Put you in the best position possible to take your business to the next level.​​​​​
Some of the benefits you'll experience include:
Less stress.
More guilt-free, coveted 'you' time.
A feeling of better control over each day.
Getting more of the important things done, by working smarter.
Improved confidence and reputation.
You'll feel great succeeding in spite of yourself.
Investment $1500
How will it feel to finally make progress and push your goals forward, to feel great about yourself for following through on those things you promised yourself you'd achieve?
Interested? Have questions?
Let's have a complimentary, no-obligation chat by phone to discuss your requirements, and see if we're a good fit to work together!
Take decisive action you'll feel good about. Click here and book your complimentary call.
Or you can email me on cory@corycook.com.