Cory Cook – Organising, Time Management and Personal Productivity Expert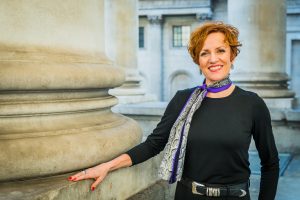 Welcome! – I'm Cory Cook, Managing Director of Cory Cook Ltd.
My business specialises in office organising, time management and personal productivity for business owners and their teams.
With over 20 years of combined experience in VIP customer service, sales and marketing, organising, de-cluttering and time management, I am accustomed to working with a broad range of clients with unique needs and goals.
Originally from Las Vegas, I held long-term roles with companies from the MGM Grand Hotel & Casino to USA TODAY's International operations in London, Brussels and Paris.
Whether I was looking after the needs of Las Vegas's high profile VIP guests, or Europe's high profile 4- and 5-star hoteliers, constant organisation and time management were key.
In 2003 I began studying further methods for simplifying systems and finding creative solutions for home and work environments. Later I trained formally before launching Cory Cook – Professional Organising Services in 2010.
Based in London, I work with clients across the UK, Europe and U.S.
My clients tell me they would have never thought of the systems we put in place, but are always amazed how effective and easy they are to maintain.
Disorganisation doesn't happen overnight. It is the result of a series of small actions that accumulate incrementally over time.
It is my mission to help overwhelmed business owners become organised and time efficient behind-the-scenes, so they can supercharge their productivity …and their profit.
To learn more about how I can help remove the chaos that's holding you back, let's start a conversation. Email me at cory@corycook.com, call me on +44 (0)7590 069 900 or schedule a call using my online scheduler. 
I'll help you find clarity in the chaos.
Education and Training –
Cory holds a Bachelor of Science in Business & Marketing, as well as a Bachelor of Arts in French, from the University of Nevada, Las Vegas UNLV; she also holds a Diploma of French Studies from the University of Pau, France.
Cory furthered her knowledge and skills in organisation, time management and property presentation by studying with top industry experts: Julie Morgenstern Enterprises, in New York and Ann Maurice, also known as Channel 5's House Doctor, in London.
Affiliations –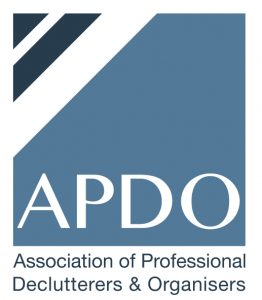 Work Ethic at Play –
A seasoned triathlete, Cory has represented Team Great Britain in both World and European Championships for triathlon. She has also completed four Ironman (long-distance) triathlons in Austria, France and Lanzarote which require tremendous discipline, endurance and commitment. Diplomatically, yet firmly, Cory integrates these elements into her working sessions to keep clients motivated and on track to the finish.
Contact Me
Cory Cook Ltd is a registered company in England and Wales with company number 08995742 • Registered office address at Arthur G Mead Ltd, 4th Floor, Fitzrovia House, 153-157 Cleveland Street, London, W1T 6QW
SaveSave
SaveSave
SaveSave
SaveSave
SaveSave
SaveSaveSaveSave
SaveSave